Smooth Spooky Walk For Make Some Noise
As the darkness of the night crawled over The Alnwick Garden a change in the air starts to happen. This enchanted place changes into a hideous zombie infested realm. Are you brave enough to venture through The Garden at night?
Smooth Spooky Walk for Make Some Noise
Are you brave enough to venture through The Alnwick Garden at night?
On the 26th October we are having a very special preview night of The Alnwick Garden Scare Garden Spooky Walk. It is all in aid of our Charity Make Some Noise where 100% of the ticket price will go to our charity.
There will be lots of spooky surprises to get your heart rate going as you follow the trail around The Garden at night, ending with the Bamboo Labyrinth scare zone. Smooth Radio will be there on the night to calm you down at the end.
If you would like to be one of our VIP's to this exclusive limited event, click the link to buy your ticket for just £3 with every penny going to help children and young people through our charity Make Some Noise.
CLICK HERE TO BUY YOUR TICKETS
*It's advised that this event is for over 12 years of age. All children have to be accompanied by an adult and it is the adults' responsibility to make the decision whether their child can take part in the Scare trail.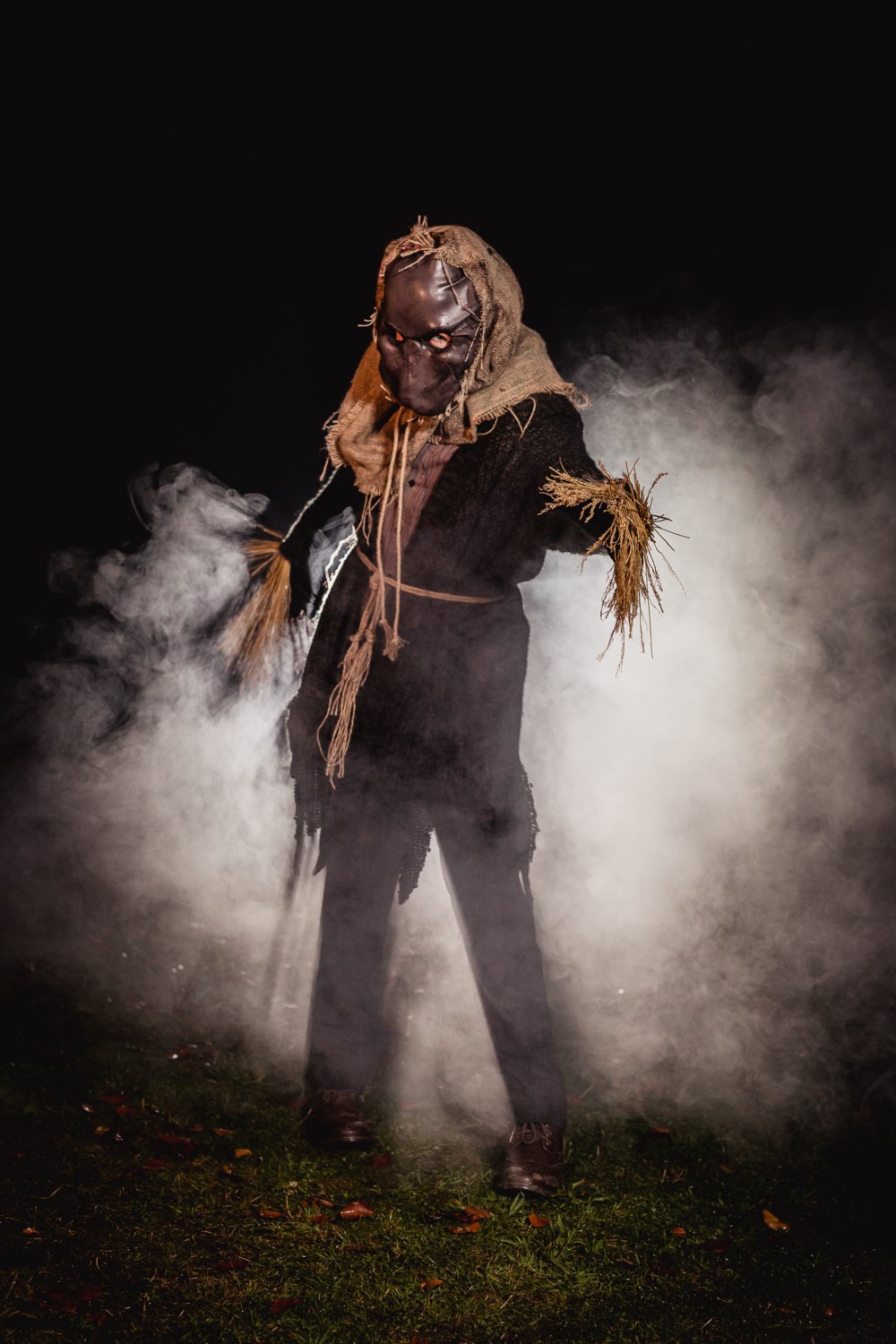 Halloween Activity Through The Day
27th October - 31st October
If you or the kids want something not as scary there is lots happening through the day. Daybreak is 11am - 5:30pm
FREE OF CHARGE WITH GARDEN ENTRY

The Spooky Trail
If you like a good spook, come and take a look. Immerse yourself in our Halloween trail around The Garden.

The Spook Zone
There will be gruesome sights and corpses to behold. Enter the Labyrinth and be brave and bold. Parental advisory.

Halloween Crafts
Double double toil and trouble, fire burns and cauldrons bubble. Get crafty with our Budding Artist Team and make magical wands and potions.
Fancy Dress Competition!
Come dressed up in your favourite fancy dress and post your photos on our social media pages using #GiantHalloween to win prizes! We have three age categories and you will win a family entrance ticket and family skating to use during the Christmas period.
Age groups - Under 8, 8-11 and 11-16
CHECK OUT ALL THE HALLOWEEN ACTIVITY AT THE ALNWICK GARDEN HERE